[ Home ] [ Platinum Bully ] [ Perks Master ] [ Perks Foals ] [ Perks Story ] [ PM Foals ] [ Horses For Sale ] [ Contact Info ]
10/25/2007
Platinum Bully is a TRUE SILVER BAY ROAN! Standing close to 15.3/16.0 hands, when fully mature, he has the looks, pedigree, size, confirmation and color that can only propel him to greatness. He is correct and has GREAT bone density to his legs. SHORT cannons and good feet. Platinum Bully also possesses the well known Bully Bullion hip. His attitude and willingness are just some of the things that make him a dream to be around.
Platinum Bully is sired by the leading race horse and barrel sire, Bully Bullion. His dam, Blue Array, is a blue roan daughter of Bold Array si 106. This mare is a FUTURITY WINNER and MULTIPLE 1-D CHAMPION!! His pedigree is a great outcross for just about every line out there. Platinum Bully is an AQHA stallion that is also listed with the APHA!
*As a note, Bay Roans are lightest just before the hair coat sheds off. Be it a summer coat shedding for winter or a winter coat shedding for summer.
Contracts Available Tiany@TianySchuster.com
Limited Book in 2008
Platinum Bully is EVA NEGATIVE
2008 Fee $1000
Have a SPEED RATED mare (SI)?? Contact me for possible discounts for your SPEED RATED mares!!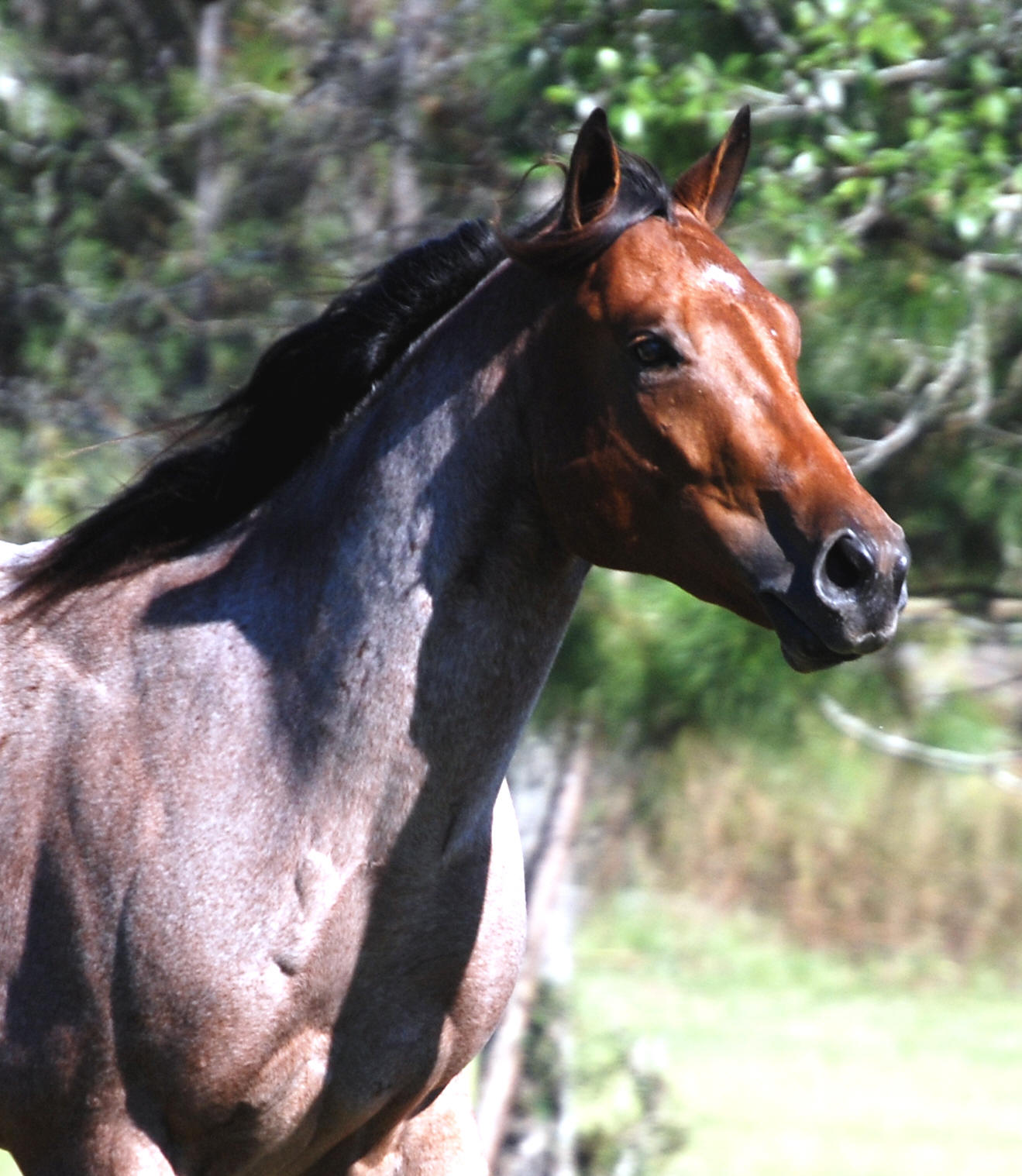 Now Accepting Checks by Phone!
OR fax your contract in and include a copy of a voided check!! Need to pay by Credit Card??? For a small transaction fee, you can pay for all of your breeding needs with your credit card!! Call
Tiany at 225-907-3369 or 601-928-6181
to book your breeding TODAY!!
---

Bully Bullion

Bully Bullion is a 1984 Bay stallion. Bully Bullion has distinguished himself as an excellent performer and producer of both race and barrel horses. During his racing career, he attained a SI 104 and earned over $225,000. Since that time you can find many of his offspring competing at some of the highest competition levels in both the race and barrel arena.
Bully Bullion has produced the winner of the 2001 Oklahoma City World Championship Barrel Futurity and winner of the 2003 Oklahoma City World Championship Barrel Futurity. Some of his great noted get are Bahama Bully, Dont Cross The Bully, Rebull, Cause Ima Bully, Bully Miss Brown, and the list goes on and on!!

.

Bully Bullion SI 104 A -leading barrel sire
Special Effort SI 104
Raise Your Glass (TB)
Raise A Native (TB)
Champagne Woman (TB)
Go Effortlessly SI 98
Double Devil SI 95
Hijo Beauty (TB)
Mary Poppins SI 95
Bond Issue SI 95
Bymeabond (TB)
Queenie SI 95
Raza SI 95
Spotted Bull (TB)
Ariel Lady SI 85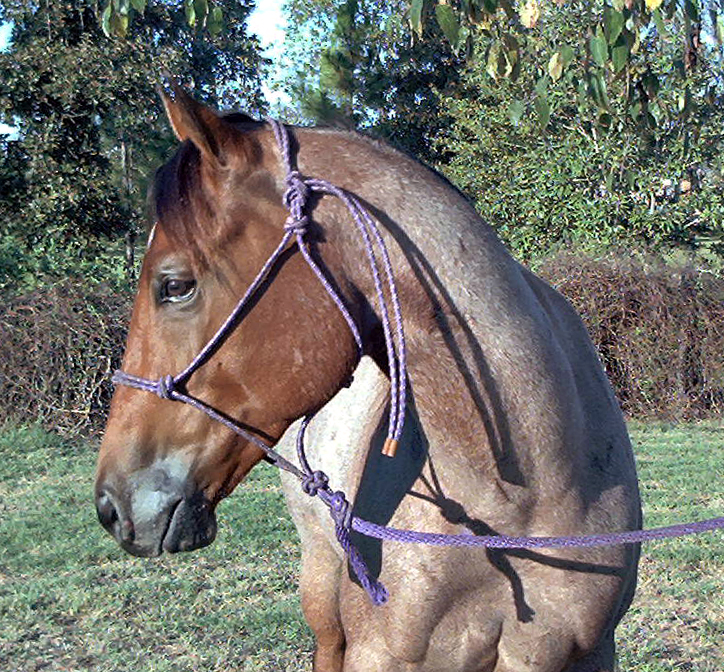 ---
2006 Photos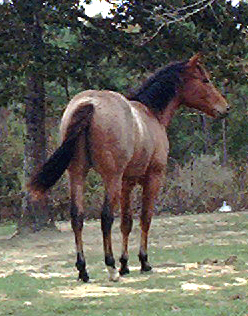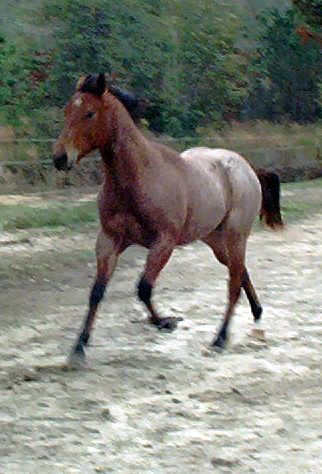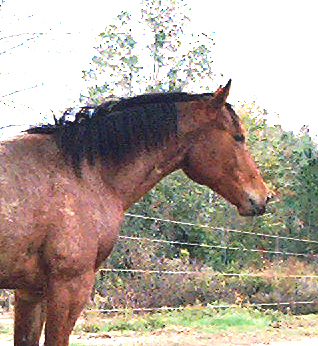 ---

Platinum Bully Weanling Headshot (Untouched!!)
Check out that SILVER!!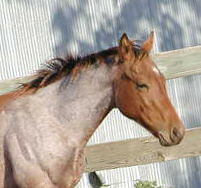 Platinum Bully Weanling Headshot (Untouched!!)
Another Shot of SILVER!!!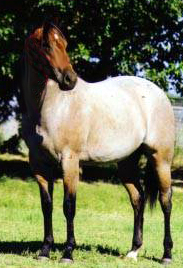 (Photo taken as early yearling)
Platinum Bully will be promoted and every way possible to ensure his name among the leaders of the industry. With his race training to begin here shortly. After securing his race credentials, his barrel training will begin, followed by a show campaign. I will continue to breed and promote Platinum Bully during this time. It is important to have a well promoted and successful stallion to make the foals of the future a wanted and desirable commodity. With Platinum Bully, all of these things is what will deliver to you a top stallion and a wise choice for you and your mares foals to come.
Platinum Bully will be enrolled in all appropriate stallion incentives. If there is one in particular you are interested in, please just let me know. Thank You for considering Platinum Bully for the 2008 Breeding Season. I look forward to visiting with you soon.
Tiany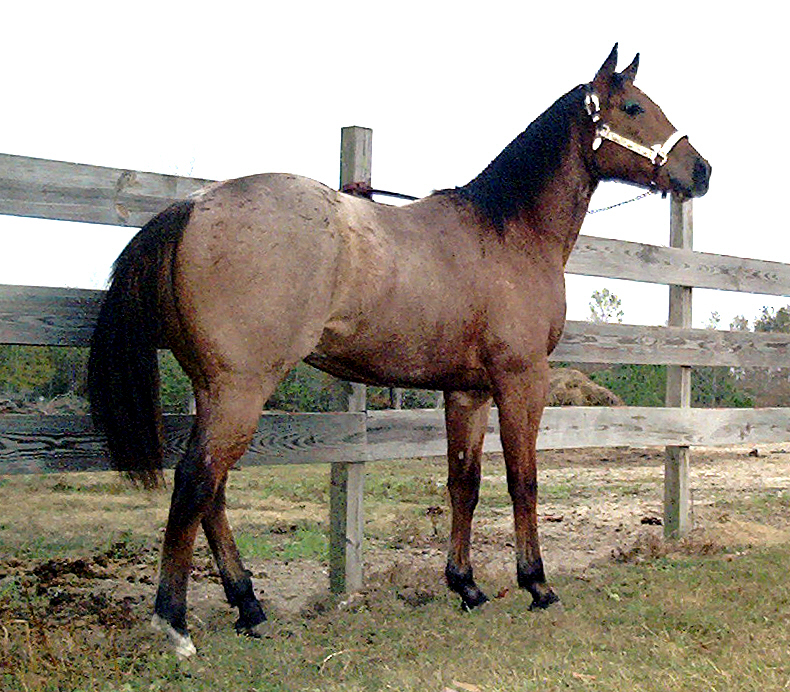 His Dam, Blue Array, and Sister, Sweet Bully Blue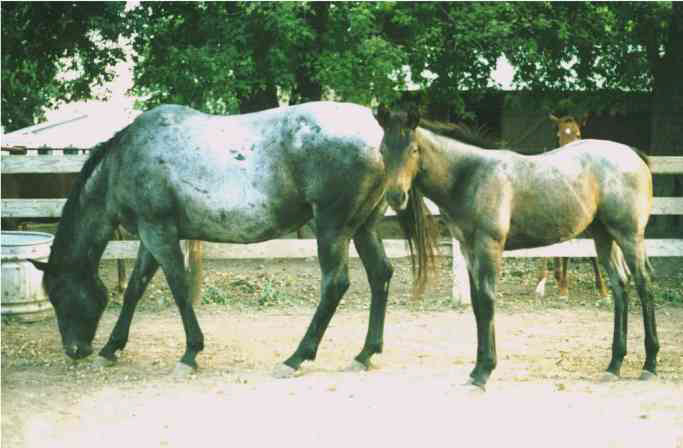 His Dam Winning Again!